Message from the Key 3
Celebrating 100+ Years of Bay-Lakes Scouting
Maple Syrup Days & Open House
History of the Bay-Lakes Council Shoulder Patch
Virtual History Scavenger Hunt Contest
Bay-Lakes Society
Final Thoughts: Celebrating 100+ of Anything
  Wow! 100 years of Scouting in the Bay-Lakes Council! That represents countless numbers of Eagle ceremonies, service projects, merit badges, go see 'ems, derbies, campfire coffee, and camps. Thousands of young men and women learning and practicing the skills that have made them productive adults and leaders in society.

  Whenever seasoned Scouters get together the conversations invariably turn to reminiscing about camping. Whether as a youth, camp staffer, or unit leader, those memories are among peoples' favorites.

In the Bay-Lakes Council, we are blessed with four highly developed camp properties:

Bear Paw Scout Camp, Gardner Dam Scout Camp, Camp Rokilio, and Camp Hiawatha. We also have a gem in Door County, Jax Camp, which is maintained as a more primitive camp. These camps are an integral part of our Council's identity and require significant financial resources to operate and maintain.

  Even before COVID, we lost money over the two previous years. Membership has been declining. This is a national trend and we have experienced that here. We have also seen declines in units and members camping. Part of this is related to fewer Scouts, but a significant portion is units choosing to camp out of Council. In some cases, this is to give Scouts new experiences, but in many it is because BLC camps did not represent the best "value", either because cost was too high, or programs and staff were not sufficient. Your feedback has been heard!

  Over this last year, several changes have been made to address these issues. We have a comprehensive maintenance plan for the camps over the next several years. Major construction projects at all camps are underway or just completed.

Improved selection

and training processes are in place for all camp staff.

We have adjusted our fees to be more

competitive.

Camp Leader Guides are now available a year in advance. We recently hired a new Director of Support Services from Samoset Council, with a proven track record of operating destination camps.

  Bay-Lakes Council was able to successfully open camps this past summer on a COVID reduced basis, with no issues.

Feedback from those attending was very positive, telling us our focus is working.

  We want to make every effort to preserve all our camps for the next 100 years. That can only be possible if we get Scouts in our camps. We are asking every unit to make a commitment back to the Council by choosing to camp in the Bay-Lakes Council for the next three years. Making your 2021 reservations quickly will help prevent Commissioners and staff from having to make follow-up calls, which they are starting this month. Come see what we have done! Continue to give us feedback, so we can continue to improve and help us grow. We are in this together and we need each other to succeed.


| | |
| --- | --- |
| | |

RALPH VOELKER

Scout Executive
CELEBRATING 100-PLUS YEARS OF BAY-LAKES SCOUTING
During these next t
w
o years, we will celebrate over a century of Scouting in Bay-Lakes Council. When reorganized in 1972, Bay-Lakes was originally six smaller councils serving east-central and northeast Wisconsin. The history of those councils dates back into the early 1900s.
We are kicking off an 18 month celebration with an open house and ribbon cutting for  the new STEM Education Building at Bear Paw during our Maple Syrup Days Open House on March 6 - you are invited! This begins a series of celebrations of the new buildings at each of our four camps, and includes recognizing the thousands of volunteer hours that helped make these renovations, and more, possible.
As we remember our past and plan for the future, a number of additional events are scheduled. Watch The Guide for more details. And, as the Key 3 noted, summer camp is an important part of the festivities. Be sure to read about the Virtual History Scavenger Hunt Contest, with winners selected each month.



Looking Ahead:

Stay tuned for more details about the Bay-Lakes Tour – Celebrating over 100 years of Scouting. The council will soon be releasing special merchandise for sale to help you celebrate this special milestone. To conclude this celebration, a council encampment is planned for the Fall of 2022.
MAPLE SYRUP OPEN HOUSE - MARCH 6 @ BEAR PAW SCOUT CAMP
Join us for the Maple Syrup Open House
Where We Will Be
Kicking Off Our 100 Year Celebration!

Bear Paw's new STEM Educational Building will be dedicated with a ribbon cutting ceremony starting at 11:00 AM. The scores of volunteers, who have provided thousands of construction hours to help build and equip this new facility, will be recognized. The STEM building houses the maple syrup sugar shack, and will also be used for science, technology, engineering, and math projects during resident camp and throughout the year. Don't miss this signature event of the Open House!

Visit our

registration page

for additional information on these events

.
THE HISTORY OF THE BAY-LAKES COUNCIL SHOULDER PATCH
What is the original meaning of the
Bay-Lakes Logo on the Council shoulder strip?
The "Lakes" and "Bay" of the Bay-Lakes Council refer to Lake Michigan, Lake Winnebago, and Green Bay. The patch symbolizes northeastern Wisconsin with its many lakes and forest areas, such as the Kettle Moraine area and the Nicolet National Forest. There are 3 hills and 3 trees, each symbolizing one of the 6 councils that merged to make the Bay-Lakes Council in 1973. The Councils that merged were Badger Council, Waumegesako Council, Nicolet Area Council, Valley Council, Twin Lakes Council and Kettle Moraine Council.
VIRTUAL HISTORY SCAVENGER HUNT CONTEST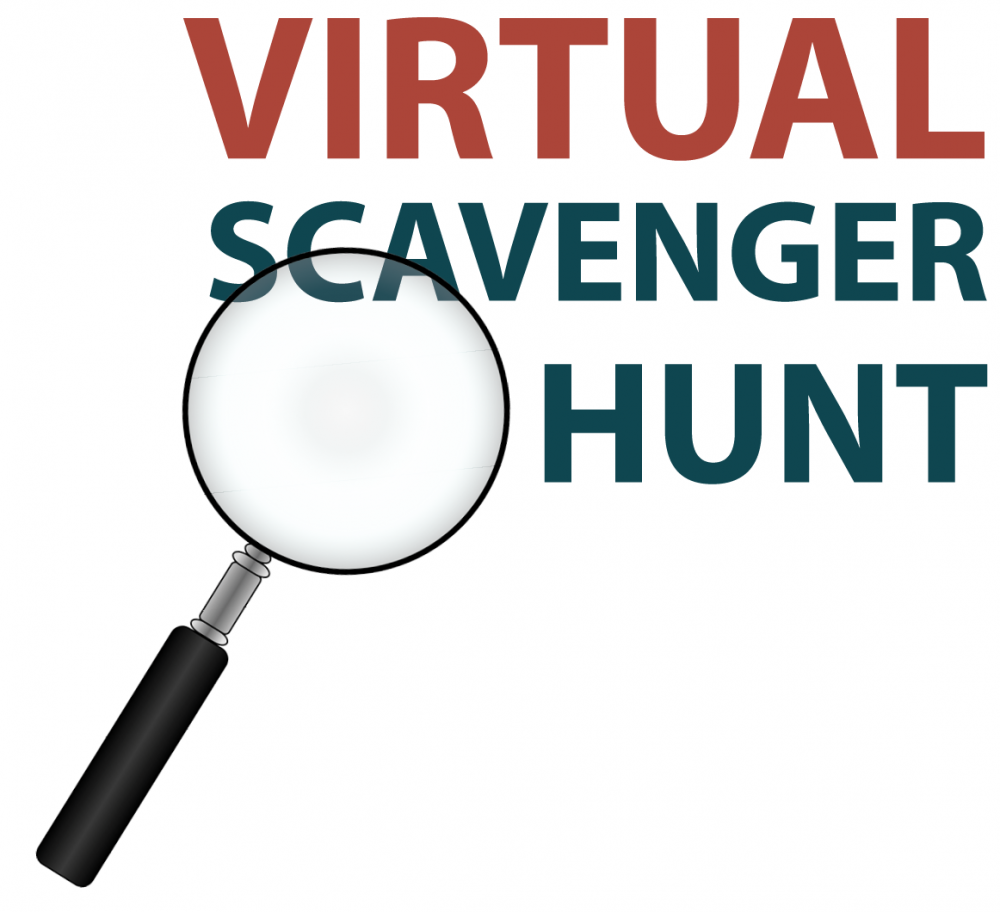 Part of our celebration of Scouting in Bay-Lakes includes a look back at our history and will be hosting history scavenger hunts. The Bay-Lakes Council Museum Committee is putting together a series of challenges for everyone to participate in and learn about the origins of Bay-Lakes Council.

Answers to the questions can be found on the

Bay-Lakes Council Museum website

. Submit your answers by the end of each month. All those who correctly answer will be put into a drawing. Someone will be selected to receive a special "Celebration" item each month.

We will list the answers in next month's

Guide

and provide a new set of questions for the March scavenger hunt. Have fun!


DONATE IN CELEBRATION OF 100+ YEARS OF SCOUTING...KEEP THE TRADITION GOING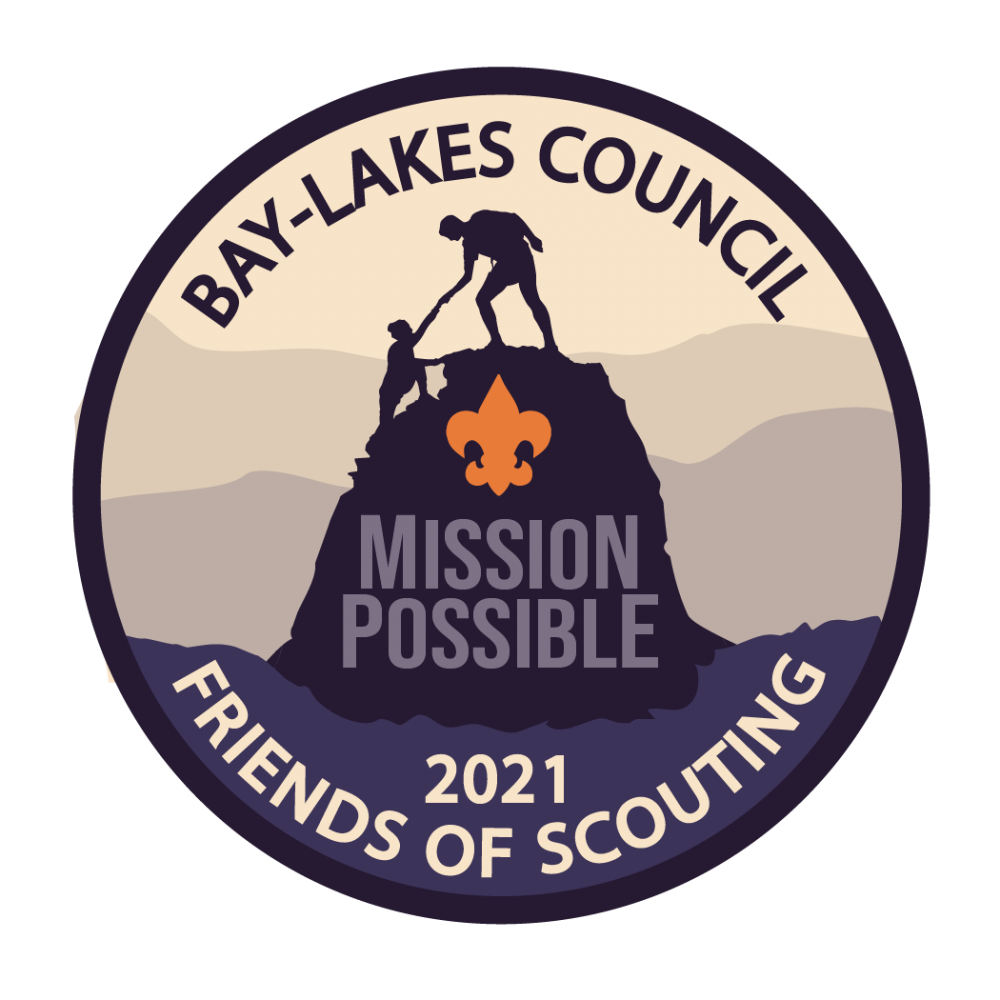 It's a time to celebrate yesterday, take pride in today, and prepare for tomorrow.
As we prepare for tomorrow, your financial commitment to Scouting will better the lives of more than 8,000 Scouts across seven counties of our area.
Some of these boys and girls may one day achieve national acclaim…like Gerald Ford, Sam Walton, Steven Spielberg, and Neil Armstrong.
Most will simply lead ordinary, everyday lives that are deeply enriched by their early Scouting years. Think of the Scouts you know personally who've been positively impacted. The priceless life skills acquired. The character, citizenship, and leadership learned. The unique outdoor adventures, service projects, and family fun experienced. Scouting remains one of the most enriching opportunities available to American youth, and Bay-Lakes Council boasts one of the most robust programs in the country.
Please lead the way and kick off our celebration year by supporting the essential values on which Scouting was founded. Only together can we continue to teach practical skills, build confidence and courage, develop courtesy and character, nurture friendships and family life, and shape the future for our young leaders.
Your gift will prepare more boys and girls for success by helping them see themselves, their life, and their future in a whole new light.
As we celebrate 100+ years of Scouting locally, thank you again for valuing the Bay-Lakes Council's importance to our youth, families, communities, and our world.
FINAL THOUGHTS...CELEBRATING 100+ OF ANYTHING
   A couple decades ago, my grandmother passed away at the age of 102. We held a big celebration and open house at her nursing home. She was a part of my life for 40-plus years.

   Our family took her to Sunday church -- always at 9:15 AM Mass and we always sat in the third pew from the front on the left side of the aisle. Dad would drop her off in the driveway and I remember her proudly walking along the sidewalk up to the front porch. She was always "dressed to the nines" as that generation would say.
On any given Saturday, the grandchildren of her respective daughters would be invited to the noon dinner: beef roast and potatoes with vegetable, but REAL butter for the buns. (We had oleo at home.) And, on some Saturday nights, Dad would take us to the K-C Mill Clubhouse for ice cream and we would drop off a cone to Grandma who lived a block away.
  While most of our fishing expeditions were with Dad and his father on Saturday mornings, my brother and I would join Grandma and step-Grandpa on their Sunday afternoon rides, sometimes including a stop along some riverbank to fish.
 

When I got my driver's license, I became her chauffeur for quick weekend visits to her two sisters in Crown Point, IN, a pretty gutsy teenager navigating Chicago's freeways and tollway. So, when home from college for a weekend, I took her to church and we went Sunday driving together. She saw, learned, did and experienced a lot in that century-plus of living. As you can see, I love telling the stories about life with Grandma Jo, many of them we shared once more as I sat with her when she was passing.

  And, so it is with Bay-Lakes Council. We are remembering 100-plus years of Scouting over these next 18 or so months in Wisconsin and the Upper Peninsula. There are lots of stories to share and many milestones to celebrate, from our Council camps to the thousands upon thousands of volunteers who first organized Scouting in the first decade of Boy Scouts of America and who continue with their leadership, mentorship, citizenship, workmanship and other gifts that help each of us grow into better citizens and residents of our communities…even better family members.

  We're giving you a snapshot of what is being planned, from the ribbon cutting next month at the STEM Educational Building at bear Paw Scout, through summer camp and the 75th Anniversary of Bear Paw Scout Camp, to the Council encampment in Fall of 2022. But, there is more to come. We have a story of the past to tell, and an even greater story of Scouting's future here in Bay-Lakes Council.

Till we "meet" again: Scout on! And, be safe and stay healthy!


In the Spirit of Adventure,

Warren Kraft

Bay-Lakes Council

Vice President-Program Development
Adventure Beyond the Expected

warren.kraft@baylakesbsa.org
Looking for past editions? Check out the
Communications
feed on the Bay-Lakes Council website. Thank you for supporting Bay-Lakes Council Scouting at its finest.
No longer want to receive the GUIDE?  
Unsubscribe
.
2555 NORTHERN ROAD,   
APPLETON, WI  54914